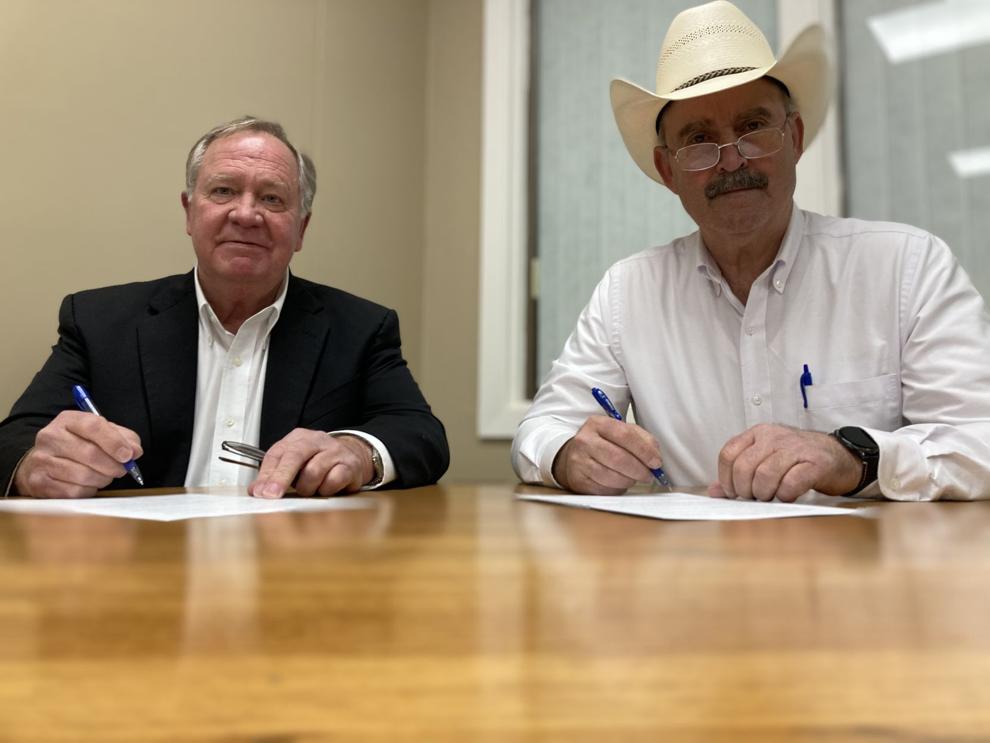 Thursday's Quorum Court meeting closed with Judge Jerry Holmes making the announcement that he will retire at the end of September to spend more time with his family.
"A lot of thought, prayer and family discussion over the last few weeks has led to my decision. Recently my son Justin came back to work with the family. Now that I have both of my boys and my five grandchildren by my side, we plan on expanding our business and our cattle operation. This will no doubt take a lot of my time. Reaching the age of 65 next month has made me realize how short life really is. I have spent a good portion of my life working in some capacity for Cleburne County and now I want to spend what quality time I have working with my family. It has truly been an honor to serve as your County Judge and I wish the very best for all of you and our County in the years to come."
A moment of silence passed before someone said "You deserve it," and then everyone stood to gave him a standing ovation.
No consensus on EMS
Several citizens voiced their disappointment in a civilized manner after members of the Cleburne County Quorum Court voted against helping fund any expansion for Survival Flight.
Negotiations brought the recent vote down to one location, north of the lake, along with the creation of an oversight commission to hold the service accountable by identifying and solving any problems that might arise. During the discussion, concerns arose about the differences between Survival Flight Inc., versus Survival Flight EMS; along with questions about the existing franchise agreement with Heber Springs, which is supposed to cover the entire county.
A lot of other counties have wrestled with the challenge of providing rural ambulance service. In some counties, voters were willing to pass a household to fund that service.
"Our county is blessed enough, we don't want to do that or have to do that, to provide necessary life support," said Judge Jerry Holmes.
Rural ambulance service can be done, and there are many ways to make it a reality, but which path is the right fit for Cleburne County remains elusive.
Justices of the peace Sean Blackburn, Chad Evans, Sam Henegar, Jacque Martin, and Charles Tamburo, voted against the ordinance.
In other business, the Cleburne County Quorum Court voted to allow the The Sand Wedge Restaurant at 5 Kustrin Drive in Drasco, to apply for a private club permit with the Alcohol Beverage Control Board, but it was not unanimous.
Henegar brought the request before the quorum court, but did not vote in favor of it.
"My stance is: my district, and quite frankly the county as a whole, has chosen to remain dry, and I don't feel like my position gives me any reason to override their wishes, so my vote would be 'No,' based on that," he said.
Henegar, along with Justices of the Peace Evans and Roger Pearson voted no, but the motion passed.